Sanctuary First App
Expertise
Mobile
Client
St Andrew's Church
Technology
App for iOS, Android and Windows
Link
Aim
The Sanctuary First App is a tool to encourage people in their daily worship. It should provide worship resources for people on the go via their mobile devices and tablets, across multiple platforms: iOS, Android and Windows devices.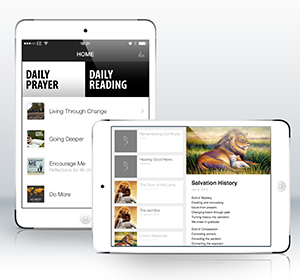 This is just what brings us up to date and I'm sure attractive to young and old. Well done!
All the stuff you would want - and none of the stuff you don't. This thing works fast, the navigation is top notch.
Just loving this already - videos/labyrinth/meditations/
prayers/testimonies and loads of themed ideas as well as daily prayers and
readings. Brilliant resource to use personally and for sharing with others - look forward to exploring further.