More Than Gold
Expertise
Video
Client
More Than Gold
Date
November 2013
Technology
FCP, After Effects, DVD Studio Pro, Photoshop, Illustrator
Aim
To create a video to promote the More Than Gold initiative on the run-up to and during the Commonwealth Games in Glasgow.
What we did
We worked closely with a team from More Than Gold. They provided a script and storyboard for the film and arranged interviews. We edited the interviews together as specified in the script, added photos, music and footage of Glasgow. We produced a master DVD and designed the artwork for the DVD and the packaging.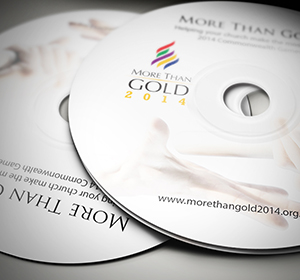 Sanctus Media provided invaluable support at an affordable price, helping us to get a promo together for More Than Gold 2014. It was an ambitious project with a very tight turnaround. Rae and the team came up trumps and together we created something that more than rivalled the promo used in 2012, for the London Olympics. Their flexibility and support throughout the whole project was an incredible blessing.
Aline Lidwell, Communications Manager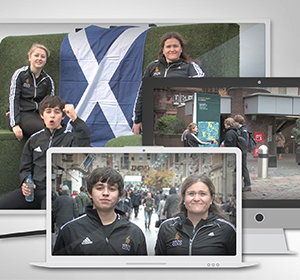 Outcome
1,000 DVDs were produced in plastic wallets. The film was also exported in various digital formats, for YouTube, Facebook, Websites and presentations.